Robustel are pleased to launch the R1511P embedded 3G/4G/LTE Router – a part of the R151X series of Robustel's cost-effective range of lite-industrial IoT routers.
Designed to provide high speed wireless connectivity for IoT devices using Ethernet WAN, Wifi WAN and 4G WAN interfaces with auto-failover to ensure maximum stability and reliability, the R1511P provides a small footprint 4G/LTE 'Router Board' at an extremely competitive price point.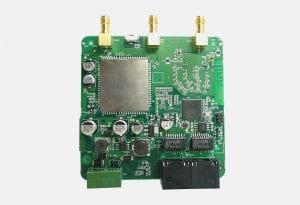 The R1511P is equipped with RobustOS as a standard configuration, providing a highly configurable operating system without the need to develop an environment for interaction with radio modules and peripheral interfaces.
Suitable Applications
 With a simple form factor, R1511P targets applications such as EV Charging, traffic signs, vending machines, medical instrumentation, industrial instrumentation and many more IoT-type applications.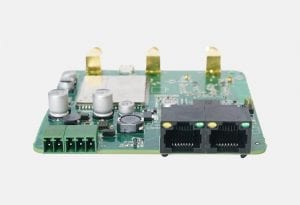 KEY FEATURES of R1511P
Small footprint powerful 4G router board – fully customisable in software
Dual Ethernet, Wifi (AP and client) and 4G/3G/2G capability
RS232 (default) or RS485 port for connection to serial devices + integrated Modbus gateway
Pre-certified PCB means that manufacturer certification challenges are minimised
Fully programmable Linux environment with excellent SDK Documentation
Can be connected directly to Raspberry Pi or similar low cost embedded PC for internet access
"Smart Reboot" included for enhanced Roaming SIM management
Bulk packaging + shipping options to minimise addition to customer BOM cost